Disclaimer: Due to the current uncertainty regarding coronavirus, many events are being cancelled. Please contact the event organiser directly via the contact details on the listing if you are unsure.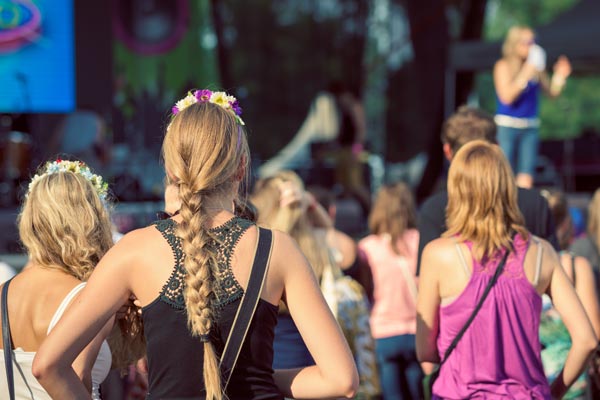 EVERY Monday - Sydney Lingos Language Exchange
Mon 21st Sep 2020, 6:00 PM - 10:00 PM

555 George St, Sydney NSW 2000
Connect with amazing people from all over the globe & practise a language. Join 100+ people from drinks & games night every Monday, it's an easy way to make friends from all over the world and exchange languages! 
Where?
2nd Floor, 3 Wise Monkeys
555 George St, Sydney 2000
We will be on the 2nd floor. Head up the stairs to the right of the bar when you arrive and look for the flag table. Jules, our event host, will be there to give you your stickers. 
How to get there?
Short walk from Town Hall
Food & Drinks:
Happy Hour until 7pm:
$5 house spirits, $5 house wines
$5 beer schooners, $5.5 one fifty lashes, free upsize on international beers 
2 for $22 cocktails
$13 pizzas, other snacks from $9 
When? 
Monday 6pm to 10pm
How?
We give you flag stickers as a fun way to break the ice and connect with other participants at our events! Put on your native language or country at the top, and the flags of the languages you speak or want to practise underneath.
Monday is board game night!
Games available: Uno, Cards, What do you meme? Pictionary, Taboo, The Chameleon Game, Stuff Happens
Want to see what it's like?
Watch our video here: https://bit.ly/2PFlvaB
Cost?
6pm to 9.30pm: $2 on entry (cash or card at the flag table) 
We can't wait to see you there! 
-----------------------------------
PLEASE NOTE:


This is an 18+ event, please remember to bring your ID, security may ask to see it before you enter the bar!



We regularly have photographers or videographers at our meetups, let us know if you don't want your photo or video taken.



-----------------------------------

FAQ
Can I come alone/late?
Coming alone is the best way to make friends! Many people come by themselves, there are many new faces each week and everyone is super friendly and willing to chat. Join us anytime before 9.30pm to grab your flag stickers.
Who can join?
We welcome anyone aged 18+, there is no age limitation. The majority of participants are aged 20-40. 
Do I need ID?
Yes, please remember to bring your ID, security may ask to see it before you enter the bar.
Do I have to speak a language well to join?
No, you don't need to be an advanced speaker. Just as long as you are open to approaching and chatting with people in your native or target languages. It's important to keep an open and positive mind! 
Where are the participants from?
We have flag stickers from over 160 countries. Participants native languages may be Spanish, French, Japanese, Korean, Portuguese, English, Mandarin, Italian, Arabic, German, Tagalog, Cantonese, Russian, Turkish, Indonesian, Hindi and many, many more!

What types of people join?
Usually our participants are expats, travellers, students, on WHVs/study visas, or are locals interested in other languages & cultures.
-----------------------------------
Want more info?
www.sydneylingos.com
Stay in touch!
Facebook: @sydneylingos
Facebook Group: Sydney Lingos Language Exchange Events & Social Group 
Instagram: @sydneylingos
Email: sydneylingos@gmail.com