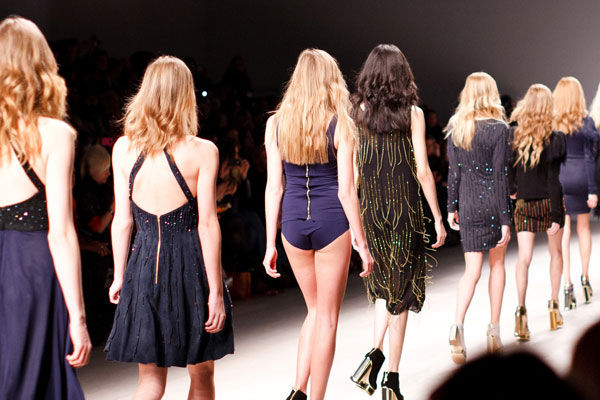 Casting WORLD OF MODELS "Championship Series"
Tue 13th Apr 2021, 6:00 PM - 9:00 PM

Perth WA
The 2021 World Championships for Unsized Models in Dubai for men / women & children
About this Event
The 2021 World Championships for Unsized Models in Dubai for men / women & children
After Paris 2020, the next World Championship will take place in Dubai in 2021.
&feature=emb_logo
World of Models is a talent contest that presents the best models without size criteria in the world, created by WORLD OF MODELS & TOPGIIRL a fashion agency created and based in Paris.
Subscribe to us to follow the news
Our Instagram :
https://www.instagram.com/worldofmodels_official/?hl=fr
Whatever your silhouette, you will represent TEAM USA and your fashion category according to your age and morphology and you could show yourself in front of the fashion professionals.
Come and live a unique fashion experience in Paris. Photographers, a make-up team, model coaches will be there to pamper you and help you make your dream come true.
- Do you dream of becoming a model and traveling?
- Agencies refuse you because you don't meet the size criteria?
- Do you want to have more confidence in yourself and prove that you can do it?
Then sign up now, because places are limited. Don't miss your chance to join TEAM USA to represent your fashion at Paris Fashion Week.
Fashion Week from August 26-31, 2021 in Dubai.
The Gains :
100,000$ in grants for paid contracts with Brands + grants for international fashion trips, photo shoots or model agency signings
- You will be pampered, made up. You will be photographed, we will make a video clip of you. We will teach you not to boost your image like during the Fashion Week in Paris.
Don't miss the biggest catwalk without criteria
To register, send :
Last name First name
Phone number
Employment status
Your age
Your city
2 pictures of you
Your motivation.
And if you have other talents (Singing, Dancing, etc...)
Send it to casting-int@wcamt.com
A unique opportunity to confirm or start your career
&feature=emb_title
Disclaimer: Due to the current uncertainty regarding coronavirus, please contact the event organiser directly via the contact details on the listing if you are unsure.