Disclaimer: Due to the current uncertainty regarding coronavirus, many events are being cancelled. Please contact the event organiser directly via the contact details on the listing if you are unsure.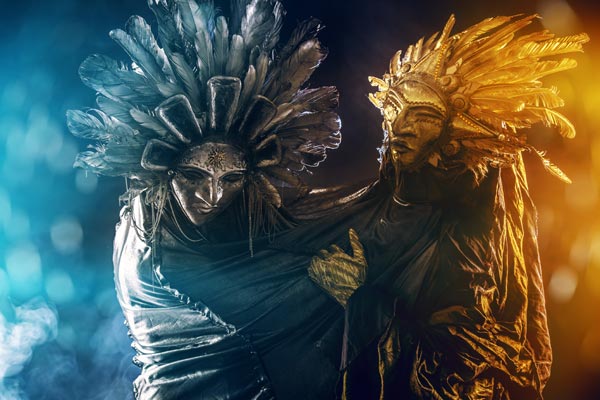 The Confident Communicator - for leadership accumen & remarkable workplaces
Wed 24th Feb 2021, 10:00 AM - 6:00 PM

Suite 6.01, Level 6/201 Kent St, Sydney NSW 2000
 Want to dramatically improve your communication and inspire your team to achieve their best?
Learn how at…
"The Confident Communicator"
Sydney CBD, Jun 11 - 13, 2020 (Thu-Sat) 10am - 6pm
Sydney CBD, Nov 12 - 14, 2020 (Thu-Sat) 10am - 6pm
The Best in Market Strategies for changing your conversations and
be a positive force in your workplace and private life
++ Some are consistently STRESSED about dealing with tensions at work/home ++
Get this under conrol NOW - don't wait until you are it takes its toll and
you are unhappy and unwell. Get Your Ticket Now To This Exclusive 3-Day Course With Ilona Vass, Professional Trainer and Founder of DANCING WITH THE DRAGONS.
Small Group training - seats are limited.
MISCOMMUNICATION costs time, money & nerves!
You may be frustrated, because you feel unheard, your team does not listen and you don't know
how to get your message accross to inspire others to persue the same goals
how to motivate yourself and others to focus on work, not on workplace politics
how to fully understand what others have to say and clear obstacles
All you want is a constructive and productive work environment with your staff & colleagues, you want to feel confident in dealing with the "human side" of your job and you want to know what to say at the right time to keep everyone on track.
It's draining and you just don't know what to do.
=================================================
You see, when you're able to understand where others are coming from and can "decode" their language you can stay on track with the aim to move forward....
Not only does this impact others around you in a positive way...
Your fear goes away and you trust your ability to communicate well, motivate others and know what to say when to have a positive outcome....
=================================================
At this brand-new seminar from Ilona Vass you'll discover everything you need to know about
your own communication preferences,
stress behaviour and how this reflects in communication,
action plans to improve workplaces instantly,
and MOST IMPORTANTLY, you learn the best in market strategies to communicate with all types of personalities, with lots of immediate practice with other participants...
WHO IS THIS EVENT FOR?
#1: Team leaders, Managers, Middle Management, Agile Organisations.
Leverage your time & effort by leading good communication culture in your company... and feel confident to handle tough situations, where others lose their nerves...
#2: People Who Want To Have Better Relationships With their family, friends, in-laws.
Perfect if you want to make this holiday season a difference by keeping it together, even when others fall into their usual drama patterns...
#3: People Who Want To Grow and Have Success in Their Careers.
Discover how to use new ways of getting your ideas across without getting into a power struggle or justification rut..
HERE'S WHAT YOU'LL LEARN...
The 6 different perceptions of communication... - Learn how to hold meaningful and results oriented communication. You are one step closer to making a difference.
The scientifically and over decades researched communication patterns in people... - ​Never feel "exploited" or stressed again by the behaviour of someone who has a difficult communication style.
How to grow your reputation within your company…
- Learn how to help your company save money and resources by reducing the potential for toxicity in your workplace.
Kickstart your career by showing your leadership skills…. - Learn by practicing the new skills extensively in the training and apply them the minute you walk out the seminar room.
Understand your own behaviour and preferences in communication and how you can improve… - Fill in a questionnaire and get your personalised report and workbook, which guides you on how to take steps to improve your communication dramatically.
Registration now open
'The Confiden Communicator' will be held
on the following days...
Sydney CBD, Aug 12 - 14, 2020 (Thu-Sat) 10am - 6pm
Sydney CBD, Oct 21 - 23, 2020 (Thu-Sat) 10am - 6pm
Follow us on Eventbrite to learn about our other Seminar Offerings and Dates.
It is important that you book early. To receive your personalised Personality Part Inventory Report you will need to allow ample time to complete a questionnaire before the course.
=======================================================================
FAQs
How can I contact the organiser with any questions?
Please send an email to
info@dancingwiththedragons.com
Is my registration fee or ticket transferrable?
Unfortunately, not. We go the extra length to personalise your workbook with your communication patterns, so this material is only available to you.
Do I have to bring my printed ticket to the event?
This is not necessary.