Disclaimer: Due to the current uncertainty regarding coronavirus, many events are being cancelled. Please contact the event organiser directly via the contact details on the listing if you are unsure.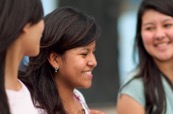 FREE Online Short Courses
Sat 20th Feb 2021

Sandhurst Blvd, Sandhurst VIC 3977
Please see the course list below and let us know which ones you would like to attend. If we get enough people interested in a course, we will set it up and send you the dates and times. 
Open to anyone 12 years or older 
(parental/guardian permission required for minors)
Find a Better Job
12-week course
For those looking for work or to find a better job. Participants learn to identify opportunities, network, present themselves professionally, and prepare for job interviews. Set goals for job contacts and interviews.
Personal Finances Course
12-week course
For those who want better control over their finances. Learn how to eliminate debt, protect against financial hardship, and invest in the future. Create a financial plan and follow a budget.
Starting and Growing a Business Course
12-week course
Participants learn to make wise business decisions as they start a new business or grow an existing business. It will also help them act in greater obedience and faith in God. 
English Course 
6-month course
Increase English proficiency. Learn and practice new conversational skills. Find out more at website: englishconnect.org
Success in School Begins at Home
12-week course
Helps parents create a home environment where children can be successful in school and learn to grow in both spiritual and secular education.
Education for Better Work
12-week course
For those who need additional education or training to get a job. Research, create, and present career and education plans. Practise skills that will help them become more effective learners.
PathwayConnect
1-year course (This is NOT a free course – Fees apply)
To improve language, literacy and numeracy skills. It is also for those who would like to prepare for higher education and get used to studying. It is also an option for those wanting a pathway into doing university courses at BYU-Idaho at a low-cost. More info: byupathway.org/pathwayconnect
Life Skills Course
12-week course (or) 4-week course
This course helps participants research career and education opportunities, find and obtain employment, and learn how to manage their money. While it is designed for youth and young adults, everyone can benefit from it. The full course can be done over 12 weeks, or choose from its 3 units (Find a better job, Personal finance & Education for better work) that go for 4 weeks each.
Eat Healthy, Be Active 
12-week course
Make the change to a healthier lifestyle. Particularly beneficial for people at high risk or with a history of diabetes. It also helps those with ongoing mental or physiological health issues. Learn about meal planning, protective foods, energy foods and body building foods. Learn about exercise, mind-set & goal-setting for a new lifestyle. Understand how to prevent type 2 diabetes, minimise its effects and possibly even reverse it.
Strengthening Marriage 
6-week course
Learn about:



Communicating with love




Fostering equality and unity




Overcoming anger




Resolving conflict




Enriching marriage




Strengthening Family 




9-week course




Learn about:






Parenting principles and practices




Understanding child development




Communicating with love




Teaching responsible behaviour




Nurturing children






Fostering confidence




Overcoming anger




Resolving conflict




Applying consequences



Mums Preschool
6-week course
Learn how to set-up and provide a preschool for your own children if you prefer not to send them to an external preschool. Learn how to work with other parents to set up a preschool for your group. Preschool is taught by mothers or other family members. Each family takes turns holding the preschool at their house. Children mainly focus on learning their ABCs, 123s, colours and shapes. Learning is done through songs, stories, dances and lots of fun activities.
My Foundation: Principles, Skills & Habits
12-week course
Help you put into practice principles of faith, education, hard work, and trust in God. Accepting and living these principles will better enable you to receive the temporal blessings promised by God. 
Tell your friends - Open to anyone 12 years or older
(parental/guardian permission required for minors)



High-quality resources and skilled teachers




Attend from the comfort of your own home using your computer or smart phone. Courses are run via the ZOOM app. Training on how to use Zoom can also be provided. 




Please note that course contains some religious content for self-improvement.



Run by The Church of Jesus Christ of Latter-day Saints