Disclaimer: Due to the current uncertainty regarding coronavirus, many events are being cancelled. Please contact the event organiser directly via the contact details on the listing if you are unsure.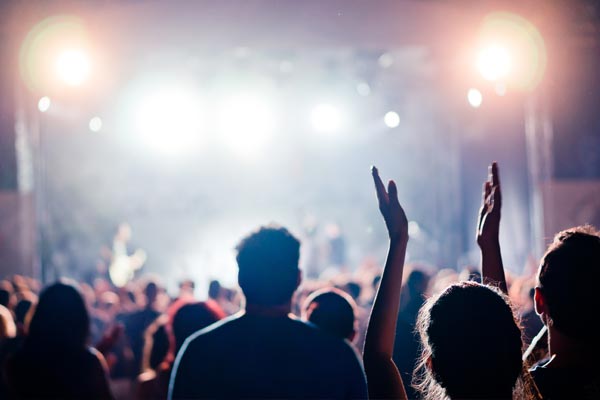 Marc Rebillet
Tue 2nd Feb 2021, 7:30 PM

624 George St, Sydney NSW 2000
In relation to the global coronavirus pandemic Frontier Touring the promoter of Marc Rebillet have advised the event has been postponed.
In lieu of his originally scheduled Australian and New Zealand tour dates, Rebillet has taken to the internet over this past week to offer fans his Quarantine Livestream Tour. Full sets have been live-streamed at the date and time that Rebillet was set to perform in each Australian and New Zealand city. Catch up on each of the live-streamed sets via Rebillet's official YouTube, Facebook, Twitter and Twitch channels.

Tickets valid for rescheduled dates:
All tickets purchased for the original dates will be honoured for the rescheduled dates listed below.
Tickets for Thu 19 March now valid for Tue 2 February 2021
Tickets for Fri 20 March are now valid for Wed 3 February 2021

What if I can't attend the new date?

If you are unable to attend your new performance date listed above click here to request a full refund (including ticket insurance premium and refundable ticket purchase if relevant.

If your credit or debit card has been permanently closed/cancelled or the card has expired, please supply us with updated bank details here in order to process your refund.


If you do not provide correct details, we will be unable to refund your tickets.

Patrons who purchased tickets in an Agency using cash or EFTPOS will receive a full refund to a bank account. Please provide us with your bank accounts details here.

Frontier Touring are delighted to welcome Dallas-born, New York City-based artist Marc Rebillet to Australia and New Zealand, performing for the first time. Infamous for his bathrobe-wearing and comical improvisational performances, centring around a BOSS RC-505 loop station, keyboard and vocals - Rebillet's shows are a combination of soul, R&B, and house beats, blended with jokes about life's everyday experiences.
2019 was a huge year for Rebillet – sold out tours across North America, Europe and the UK and featured by Billboard as a 'Dance Emerging Artist' to Watch in August after releasing his album, Europe. In December Rebillet released his latest track, 'Work That Ass For Daddy', completely improvised in one take in true Marc Rebillet style.